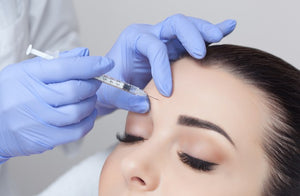 Botox


What is Botox:
Botox is botulinum toxin type A and is a FDA approved injectable treatment for wrinkles.
It works by temporarily paralyzing the muscle which stops the movement, relaxes the muscle and therefore temporarily erases wrinkles.
Treatment requires minimal downtime. You can return to your daily routine immediately after you leave your specialist's office.
You may begin to notice results within 24 to 48 hours. Full effects may not be seen for up to 2 weeks.
It delivers predictable, subtle results, so you look like you, only with less noticeable facial lines.
Available in store only.  Treatment cost is $12.00 per unit.  
Call for an appointment 941-200-2501 or schedule online!
You can also find our

 
New Arrivals
 

here in the shop, and don't forget to follow us on

 
Facebook
,

 
Instagram
 

and

 
TikTok
!
there